Microsoft 365 Overview (1 of 6)
In this video, we provide an overview of the Microsoft 365 platform. We explain some platform services, so developers may find a use case applicable for their needs. In order to make this practical, we build an actual application in real-time. We do this to show the capabilities of the platform.
Welcome to the building apps with Microsoft 365 series. This is a series of six videos. In each video, we discuss a technology area on the Microsoft 365 platform. If you follow this series, you will be able to build an application which can run from your mobile device by downloading the PowerApps mobile app from the app store.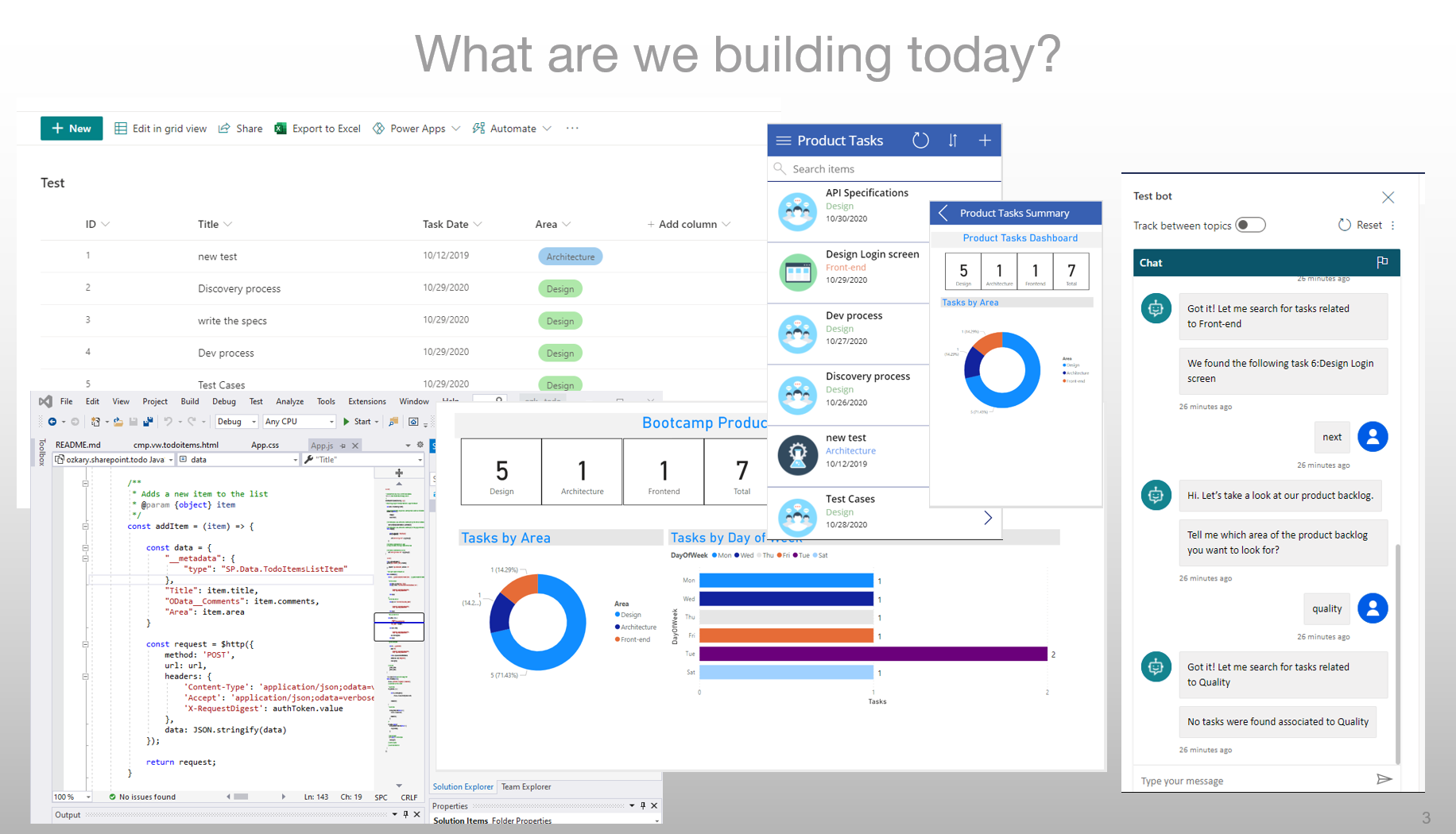 Product Management App
We build this app by looking at the following areas:
Data and Web application with SharePoint and PowerApps
Process Automation and collaboration with Power Automate and MS Teams
Mobile app with PowerApps
Data visualization with PowerBI
Chatbot Search Automation with Virtual Power Agents
Originally published by ozkary.com