Power Platform on Microsoft 365 Overview (3 of 6)
In this video, we provide an overview of the Microsoft 365 Power Platform. We introduce the major services that are available, and we talk about how to leverage them when building an application. As an example, we take a SharePoint Web form and enhance it with a PowerApps Web form. We also integrate the SharePoint app with Power Automate by pushing new records to Microsoft Team to show team collaboration capabilities.
Welcome to the building apps with Microsoft 365 series. This is a series of six videos. In each video, we discuss a technology area on the Microsoft 365 platform. If you follow this series, you will be able to build an application which can run from your mobile device by downloading the PowerApps mobile app from the app store.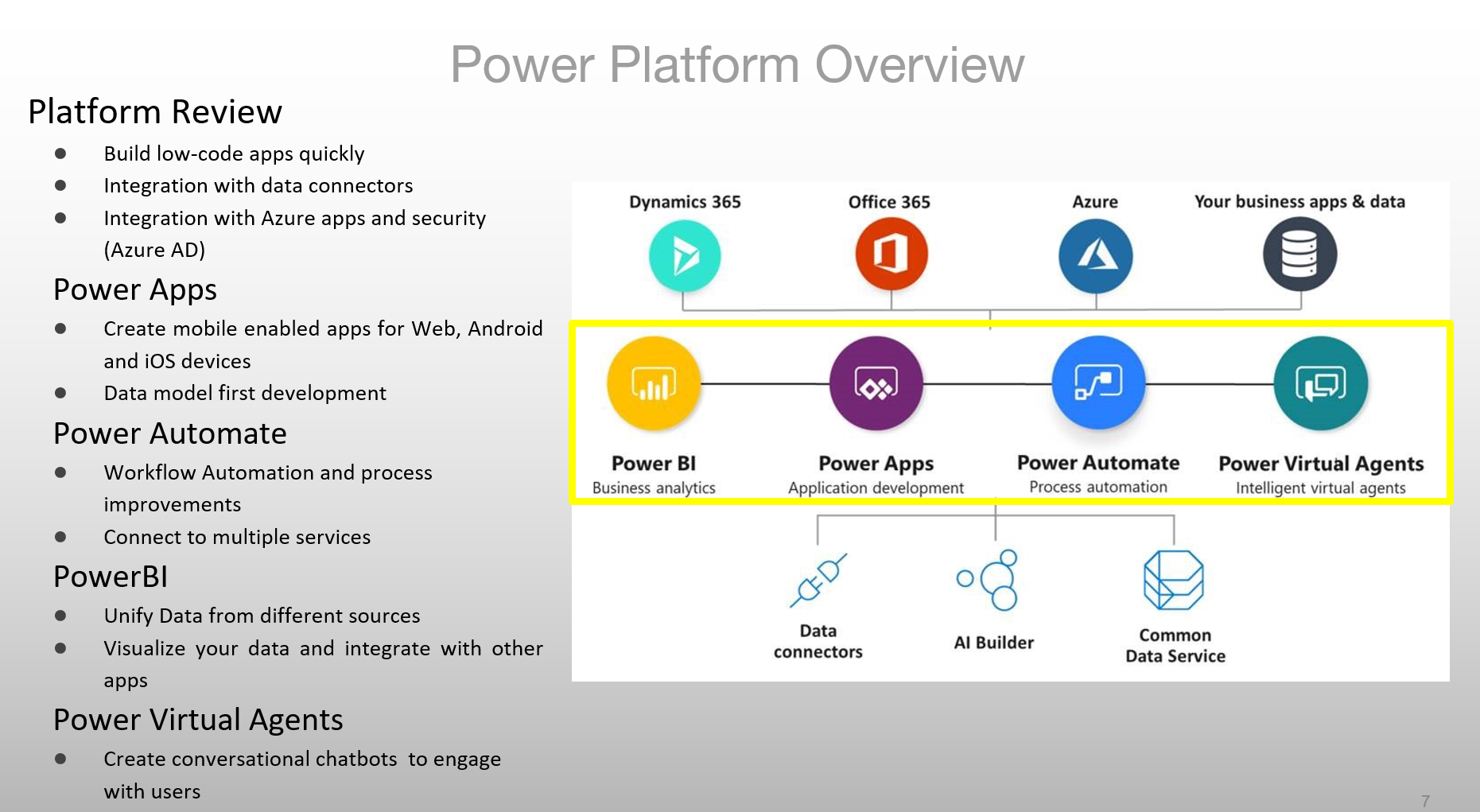 Platform Review
Build low-code apps quickly
Integration with data connectors
Integration with Azure apps and security (Azure AD)
PowerApps
Create mobile enabled apps for Web, Android and iOS devices
Data model first development
Power Automate
Workflow Automation
Process improvements
Connect to multiple services
PowerBI
Unify Data from different sources
Visualize your data and integrate with other apps
Online dashboards with PowerBI online
Power Virtual Agents
Create conversational chatbots to engage with users
Enable the search of information
Originally published by ozkary.com