Power Platform on Microsoft 365 Overview (4 of 6)
In this video, we provide an overview of the Microsoft 365 PowerBI Desktop and Online service. We talk about the different areas of this platform. For example, the desktop application which is free to use provides the ability to design the reports. This also enables us to also publish reports to the Online services, so we can build dashboards.
To show the capabilities, we build a report in real-time by connecting to a SharePoint data list. This is done to enable us to build visualization reports to see what our data really means. After we publish a report, we embed the report in our PowerApps app.
Welcome to the building apps with Microsoft 365 series. This is a series of six videos. In each video, we discuss a technology area on the Microsoft 365 platform. If you follow this series, you will be able to build an application which can run from your mobile device by downloading the PowerApps mobile app from the app store.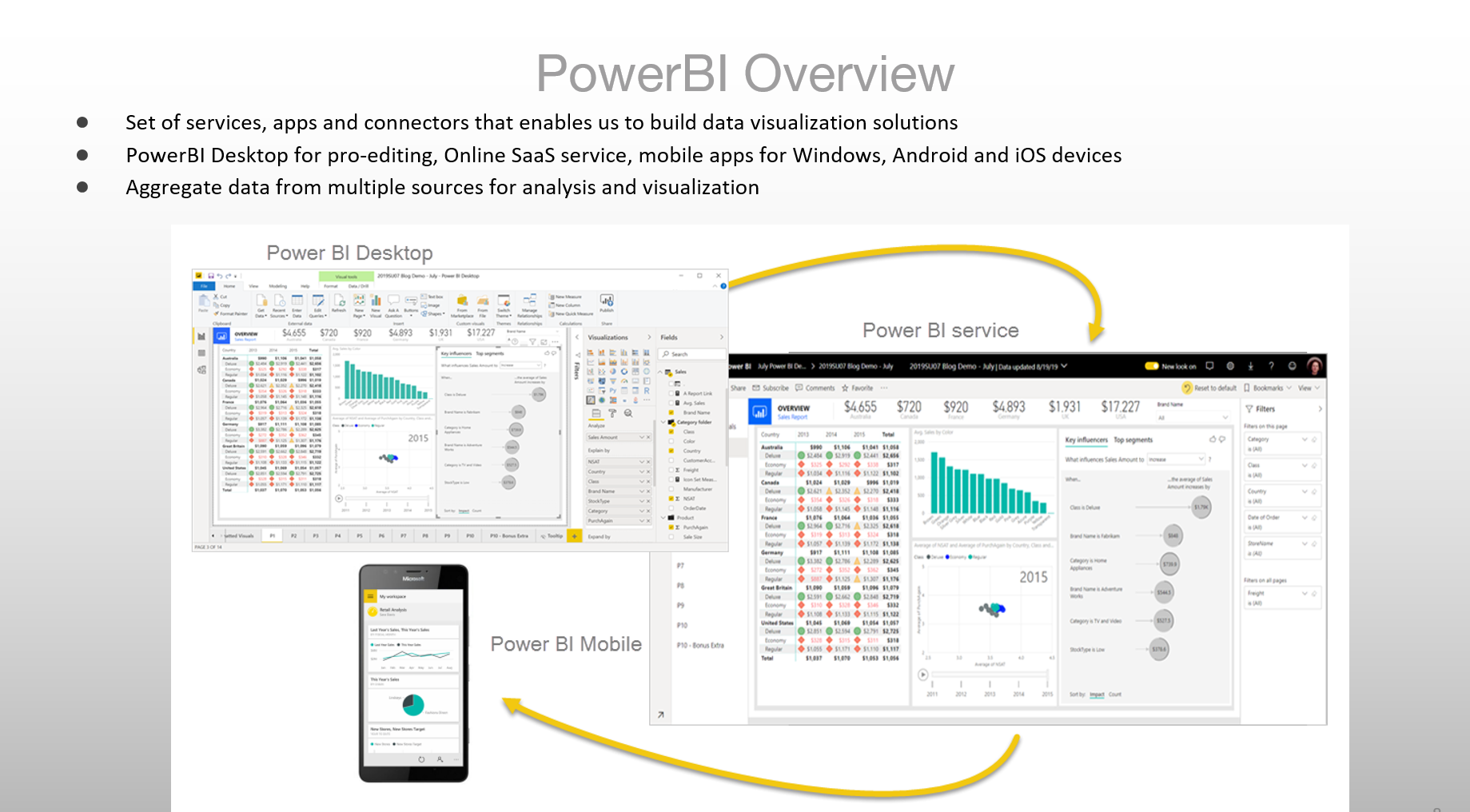 Microsoft PowerBI
Set of services, apps and connectors that enables us to build data visualization solutions
PowerBI Desktop for pro-editing
Online SaaS service to publish and share dashboards
Mobile apps for Windows, Android and iOS devices
Aggregate data from multiple sources for analysis and visualization
Embed dashboards on PowerApps solutions
Originally published by ozkary.com