Power Virtual Agents Chatbots Overview (6 of 6)
In this video, we discuss the use cases to build chatbots. We show how to build topics, entities to build a chatbot flow that can enable users to search information from the SharePoint data list. We use Power Automate to integrate an OData API call from the Chatbot to SharePoints, so we can filter on items based on a selected filter.
Welcome to the building apps with Microsoft 365 series. This is a series of six videos. In each video, we discuss a technology area on the Microsoft 365 platform. If you follow this series, you will be able to build an application which can run from your mobile device by downloading the PowerApps mobile app from the app store.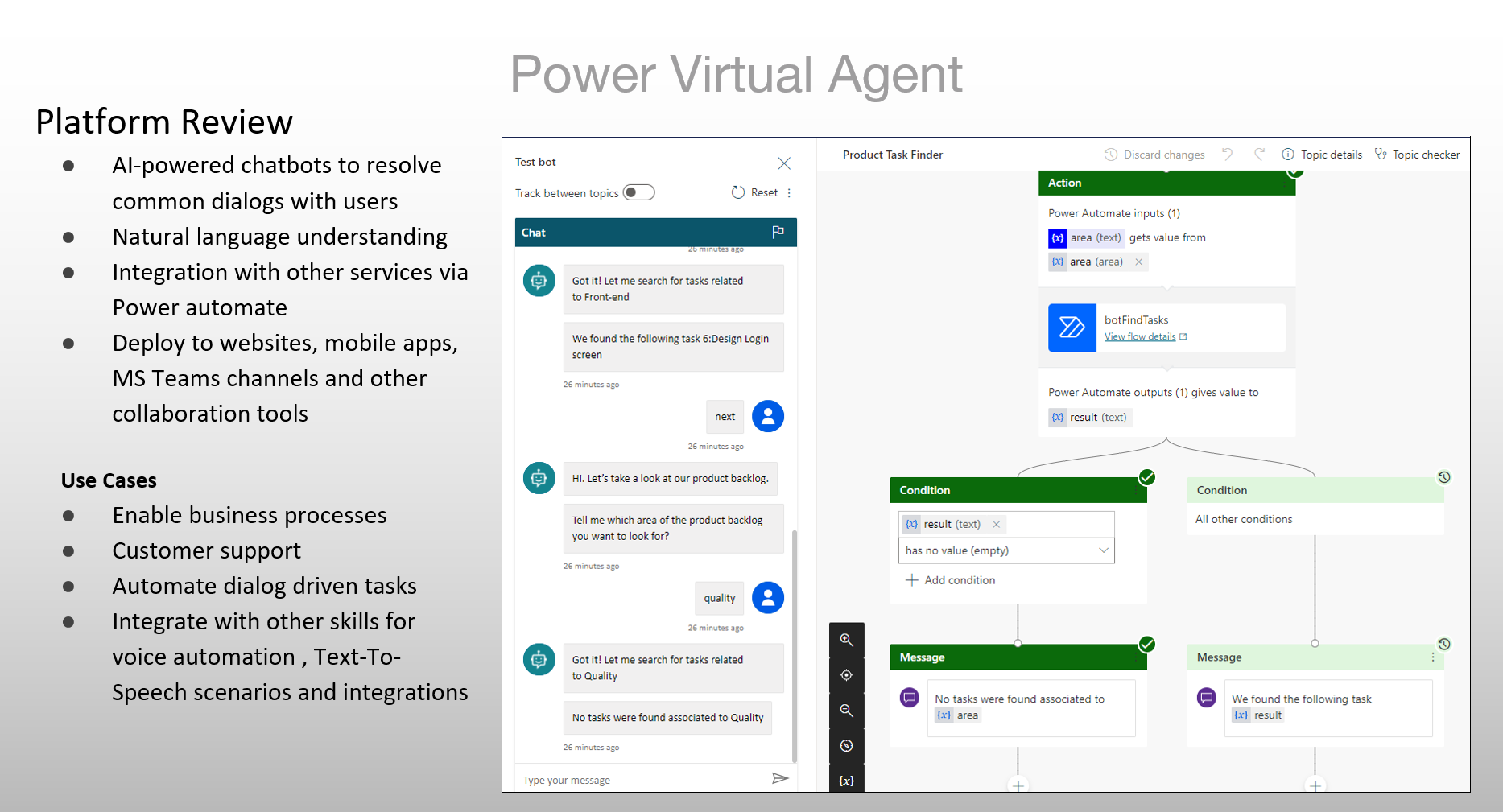 Platform Review
AI-powered chatbots to resolve common dialogs with users
Natural language understanding
Integration with other services via Power automate
Deploy to websites, mobile apps, MS Teams channels and other collaboration tools
Use Cases
Enable business processes
Customer support
Automate dialog driven tasks
Integrate with other skills for voice automation , Text-To-Speech scenarios and integrations
Originally published by ozkary.com